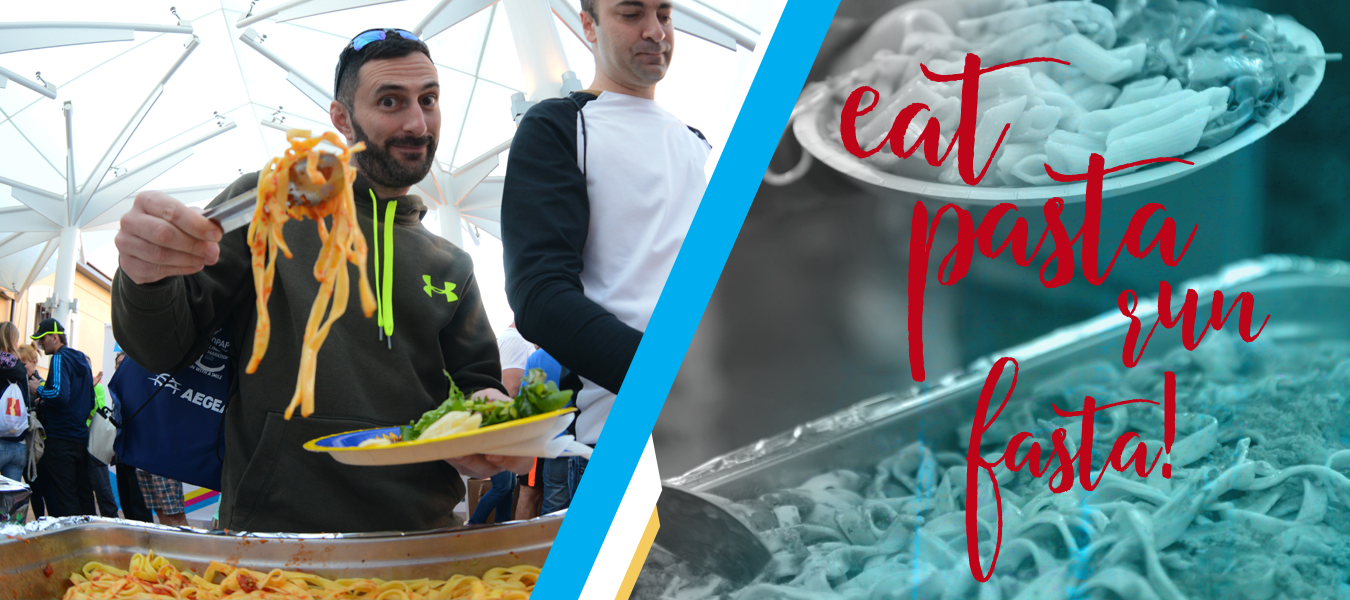 Pasta Party!
Eat Pasta, Run Fasta!
Date: 18th of March 2023
Time: 17:00 p.m
Location: Marathon Village (near Start Line)
Join us on the official OPAP Limassol Marathon Pasta Party to stock up carbs, discuss the upcoming race and share your enthusiasm with our international and local runners.
Get a chance to talk with our Pacing Team, our Race Director and our Race Specialists for every aspect of the Marathon, MUSKITA Half Marathon, PETROLINA 10KM Energy Race and Medochemie 5KM City Race which will take place on Sunday morning!
*The entry fee for kids under 12 years old is free.