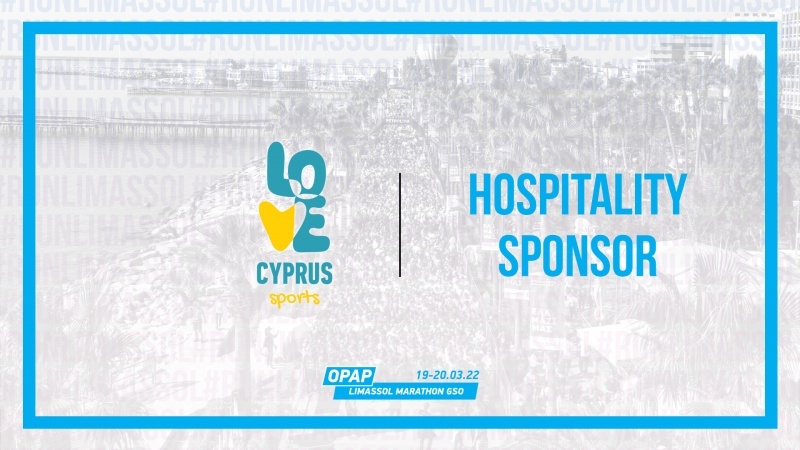 The Ministry of Tourism supports the 14th OPAP Limassol Marathon. Over time, the Ministry of Tourism is on the side of every effort made and affects the expansion of the tourist season in Cyprus.
The biggest sports festival in Cyprus returns on March 19 and 20 and is eagerly awaited by fans of road events after its two-year absence due to the pandemic. < / o: p>
The Undersecretary of Tourism < / o: p>
The Ministry of Tourism actively supports the sports events that promote and enrich the tourist product of Cyprus. The 14th OPAP Limassol Marathon this year will have thousands of runners and spectators, who will enjoy a beautiful route, A real sports fiesta that promotes Limassol and its attractions around the world. & nbsp;
14th OPAP Limassol Marathon
& nbsp;
The 14th OPAP Limassol Marathon expects to host thousands of runners from Cyprus and abroad on March 19 and 20, 2022. It has an intense race program with 6 different routes, suitable for all ages and performance. & nbsp;
& nbsp;
On Saturday, March 19, the Primetel 5KLM Corporate Road will take place, giving teams and companies from all over Cyprus the opportunity to test their limits. & nbsp; Hundreds of children on the same day, as in any event , looking forward to their participation in the Andrey & Julia Dashin's Foundation Youth Race 1km On Sunday, March 20, the event will run the races that test the endurance of runners and attract high level athletes from around the world. 42km, the Muskita Half Marathon 21km, the Petrolina 10km "Energy Road" and the Medochemie Individual Road 5km are held.
& nbsp;
The social contribution of OPAP Limassol Marathon , is remarkable, as since 2018 more than 40 charities have been supported with more than sixty thousand euros.